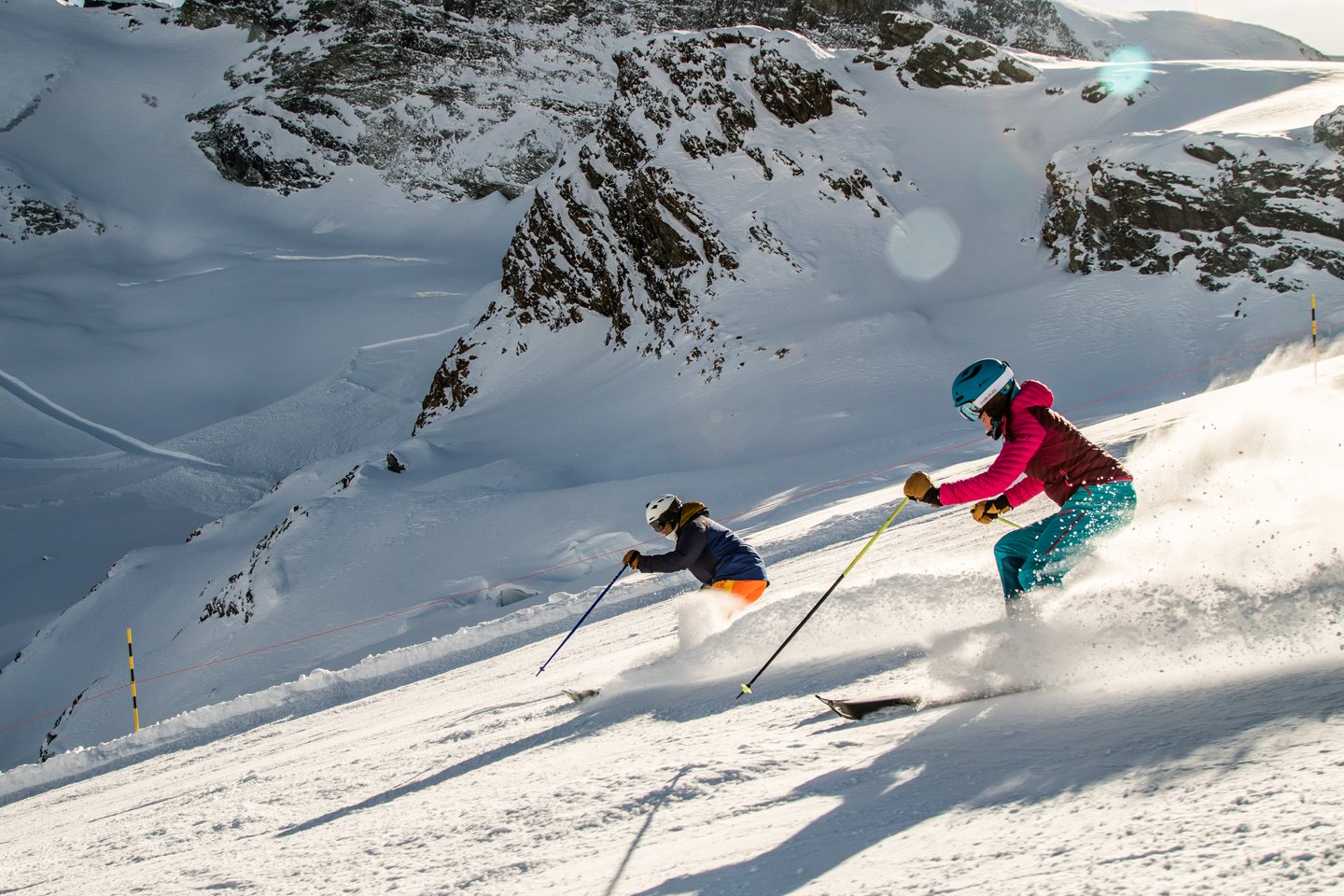 Saas-Fee, 28. Oktober 2021 – Schneesportfans dürfen sich freuen. Am Samstag, 30. Oktober, beginnt in Saas-Fee die Wintersaison. Das diesjährige Winter Opening wird unter anderem mit Konzerten von Pat Burgener und The Gardener & The Tree gefeiert.

Das schneesichere Skigebiet von Saas-Fee startet an diesem Wochenende offiziell in die Wintersaison. Umgeben von 18 Viertausendern werden die ersten Schnee-Tage garantiert zum Erlebnis.

Offene Anlagen für die Wochenenden ab dem 30. Oktober:
· Die Zubringerbahnen Alpin Express, Metro Alpin, Felskinn, Spielboden und Längfluh
· Sessellift Morenia und Längfluh
· Gletscherskilifte Allalin 1, 2, 4 und 5
· Panoramalift (Feechatz-Piste abhängig von Schnee- und Wetterbedingungen)

Die Verbindung vom Skigebiet Mittelallalin (3600 m.ü.M.) bis zur Mittelstation Morenia (2500 m.ü.M.) wird über den Panoramahang gewährleistet. Schon am Eröffnungswochenende stehen den Wintersportliebhabern bereits 45 Pistenkilometer zur Verfügung.

Auch der Magic Pass ist bereits ab dem 30. Oktober zum Skifahren gültig. Damit ist Saas-Fee die erste Destination, die im Rahmen des Abo-Verbunds für den Winterbetrieb besucht werden kann.

Musikalische Begleitung
Neben Pistenvergnügen bietet Saas-Fee am Eröffnungswochenende Konzerte des Lausanner Musik- und Snowboardtalentes Pat Burgener und der Schaffhauser Indie-Folk Band The Gardener & The Tree (bereits ausverkauft) im neuen Old Cinema Pub.

Schutzkonzepte der Ferienregion Saas-Fee/Saastal
www.saas-fee.ch/coronavirus