People
The warrior and her dream
Her countrymen may number 82 million, but as a ski racer, training on the glacier pistes of Saas-Fee, Özlem Carikcioglu is a curiosity. However, she doesn't let that get in her way.
It's spring in Istanbul, but no ordinary one. The markets are empty and nearly all of the shops are closed. This bustling metropolis of over 15 million people is only just beginning to return to normal. The COVID-19 pandemic hit Istanbul later than Central Europe, but it hit hard. "It was pretty crazy here for a while," says Özlem Carikcioglu. She is sitting in the living room of her grandmother's house, just outside Istanbul. Outside, in the garden, she can keep up her fitness programme despite the lockdown restrictions. "I need to stay fit for the ski season," the 26-year-old tells me.
Özlem's homeland has a population of 82 million. But in Turkey, where the Bosphorus splits Europe and Asia, very few are interested in snowsports. The country, which is a popular beach destination for central Europeans, does have ski resorts. One such resort is Uludag, four hours' drive from Istanbul, where Özlem put on skis for the very first time. That was the day her great passion for skiing was born.
Olympic champion and curiosity
It's autumn in Saas-Fee. The larch trees surrounding the village are slowly turning orange. The first dustings of snow are now reaching the valley floor. Yet there is always a piece of winter at 3,500 m, where the village's glacier pistes are found. From July, you'll find many of the world's leading snowsports athletes preparing forwinter here. Canadians set up their slalom poles next to the Swiss giant slalom gates. Americans and Australians tear down the ski cross course. Swedes and Norwegians perfect their tricks on the kickers and rails of the snow park. For close to four months a year, Saas-Fee becomes something like an 'Olympic village' for the snowsports world's top athletes. A few statistics demonstrate this emphatically: over 80 teams use the slopes on the Fee Glacier for their training, sometimes all at once. From both the dominant ski nations and the upstart challengers, everyone from rising stars to current Olympic champions is here. 41 medallists from the 2018 games in South Korea used Saas-Fee as part of their preparations for the big show.
"Everything is a little different in Turkey, a bit more difficult than elsewhere." She is talking about working with the national ski association. She can only dream of professional training coming from what is a small ski nation.
Özlem was right there in the middle of it all. Since her first days of skiing on the sticky snow of Uludag, her progression has been impressive. It was clear from the start that she had talent. She quickly made it on to the junior national team in her homeland. "But," she says, "everything is a little different in Turkey, a bit more difficult than elsewhere." She is talking about working with the national ski association. She can only dream of professional training coming from what is a small ski nation. "Of course, there have been many suggestions of how to improve things, but they mostly fall on deaf ears," she tells me. There are few slopes in the country suitable for race training, and to get to them requires a domestic flight
A one-woman show in South Korea
It is winter in South Korea. Temperatures are in the negative double digits, making breathing difficult. Özlem is smiling, however. She has actually made it to the Olympic Village. She is representing Turkey at the 2018 Winter Olympics alongside one other ski racer, three cross-country skiers, a ski jumper and two figure skaters. 8 athletes to represent a population of 82 million. Özlem didn't have much time to prepare for the high point of her career. "I only found out ten days before the games started that I had been selected… via Instagram," she tells me. The Turkish ski association only provided one trainer for both racers and Özlem had to prepare her skis for the rock-hard artificial snow slopes herself. Her Olympic adventure was more or less a one-woman show. Before the first of her two races, her nervousness was off the scale. Nevertheless, Özlem made it to the finish on both her giant slalom runs, placing 57th, 33 seconds behind winner Mikaela Schiffrin. "I was overjoyed just to have made it to the finish line," says Özlem. After the race, a huge weight fell from her shoulders, but the pressure had already taken its toll. She struggled with a gastrointestinal illness for days afterwards. "The doctor said it was stress," she recalls. Her body weakened, she crashed out on the first run of the slalom, but she still looks back at the games fondly. "The Olympics were a wonderful experience," she tells me, "but I enjoyed the ceremonies much more than the races."
A return to Saas-Fee as a coach
It's summer on the Fee Glacier. Özlem may have a degree in industrial engineering, but so far, she has only managed to endure short stints of office life. "I can't sit still," she tells me. She prefers to pass on her experience as a ski racer to young athletes from her homeland, whom she coaches in Saas-Fee. Much of her knowledge comes from David Prades, the Spanish director of Ski Zenit, a ski school that has made a name for itself running race camps in Saas-Fee. Within this community, Özlem is far from the only skier to come from somewhere unusual. "We coach athletes from all over the world, from China to Iran and America," says David. Özlem trained with David for the first time in 2013. "It wasn't just that he helped me improve my ski technique, though of course, he did. He's also a really nice guy, we're good friends now," she says. David finds Özlem similarly impressive: "When you consider how little support she received from her national association, Özlem's journey has been amazing. She's very committed and truly loves her sport." David hopes that Özlem will soon join Ski Zenit as a coach. "It's obvious that she loves Saas-Fee and would be a great fit for Ski Zenit. I'd love to have her on the team." And it is true, the Turkish ski racer really does love Saas-Fee. She is obviously enthusiastic when she talks about the Elektros (small electric vehicles used to transport guests). "It seems like they really care about nature here," she says. "And you never get bored during training camps in the glacier village," she continues, "there's always something new to discover." She remembers the Mittaghorn via ferrata especially fondly: "By the end of the day, I was pretty exhausted. But it was beautiful."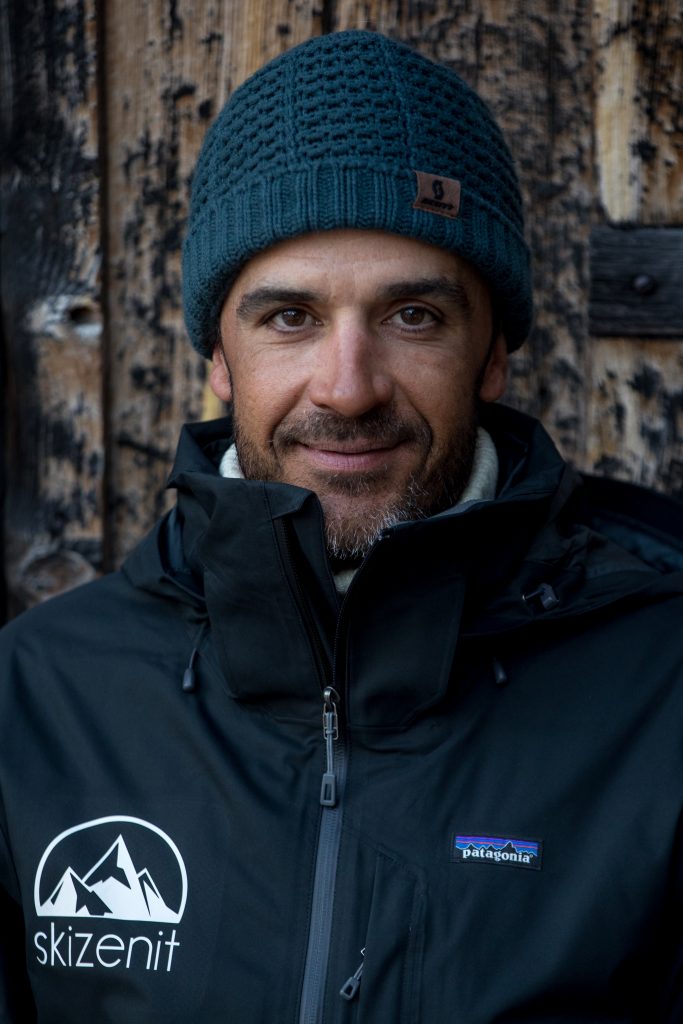 Özlem still has goals as a ski racer too. Her number one goal is to make it to the Winter Olympics again, which are due to be held in China in 2022. "There are 82 million people in Turkey," she says, "representing my country as the best athlete in my sport gives me all the motivation I need." The warrior keeps on dreaming.