Fritz Hegi has been hiking all over Switzerland for the last 15 years. Over the last six he has become known as WanderFritz, the author of four hiking books. On chatting to him, it is clear that hiking is just one small part of a greater philosophy of life.
WanderFritz was born in a soup pot in Bern. Six times a year, journalist and Mr. Glückskette, Roland Jeanneret, invites friends and former work colleagues for dinner at his home. And big pots of soup are always on the menu. Around these soup pots gather a who's who of the Swiss media world. One evening in 2010, guests included Peter Meier from COOP-Presse and, fortuitously, a retired electrical engineer from Bern named Fritz Hegi. Meier asked passionate hiker Hegi if he wanted to write a book for people who love to hike. After some hesitation, he agreed. It was a bestseller. A few short years later – Fritz Hegi met Weltbild publisher Lukas Heim around a soup pot once again, and they planned a second hiking book, this time creating the pseudonym WanderFritz. It became a bestseller once more.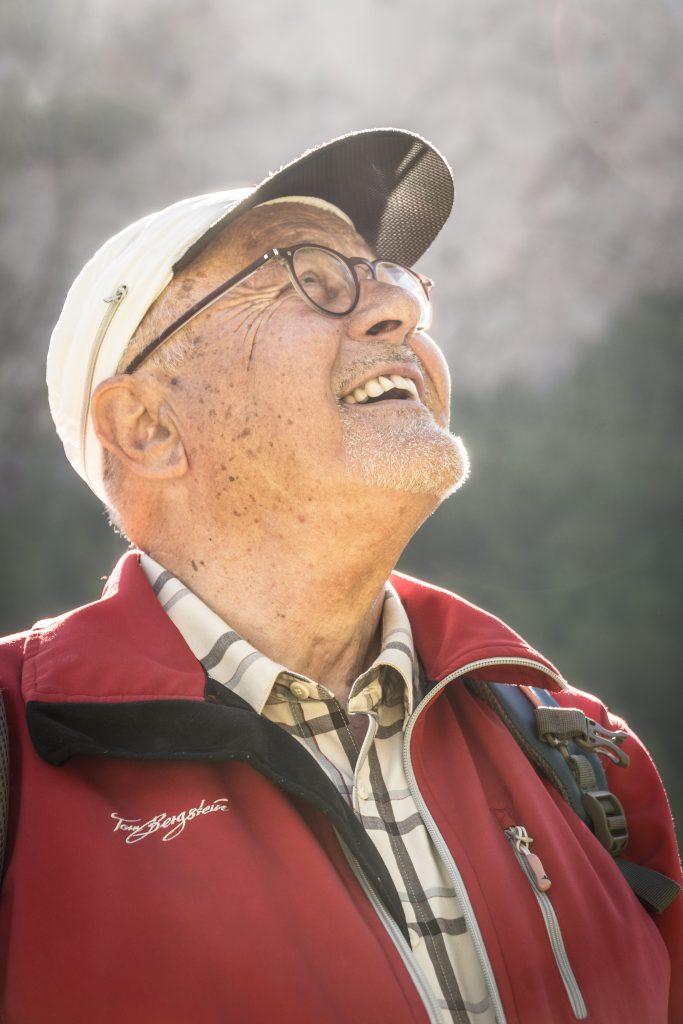 Of course, Fritz Hegi was hiking long before he became WanderFritz. In 2003 he read 52 Wanderungen (52 hikes), a book by Franz Hohler. For a year, Hohler hiked every week and wrote about his experiences – detailing the architectural, historical and cultural features he found along the way. Fritz was fascinated and set out do the same. He already had his own website, where he logged his hikes.
To begin with, he hiked alone. Then a friend joined him, then another. Soon they were a group of ten or more. A year later, Fritz was hiking every week – without exception – with his group. Most of the time there's still around 10 of them, but at times the group grows to more than 20. He wants to keep it at that, he doesn't want it to get too big. Before the first WanderFritz book was published, he secured the WanderFritz.ch URL, which now has a members-only section for his group.
Fritz plans his hikes up to five weeks in advance and sets a registration deadline for his members. He has already enjoyed more than 800 hikes with his group, most of which were in Switzerland, some of which were further afield in the Black Forest or South Tyrol. He's always hiking, whatever the weather. A little rain certainly doesn't put him off, in fact, "rainy hikes are by far the funniest!" laughs Fritz. He's travelled from Bern to Saas-Fee especially for this interview. He has a young and energetic air, but at the same time, nothing seems to phase him. "We still talk about the times we got soaked years later," he says, obviously amused. He'll only call off a hike if it really is dangerous, when heavy storms are expected for instance – but it almost never happens – he much prefers to reroute. For Fritz, no particular season is better than another – every season offers good hiking weather, you just have to plan your routes right.
And Fritz has just the right tools for that. He uses SchweizMobil to cobble together his hikes. His criteria are simple: they need good public transport connections, suitable hiking trails (without too much vertical, lasting no longer than four hours), and a Beiz (a sort of Swiss pub). Planning, however, is getting more and more difficult – because of the death of the Beiz, he explains. Fritz and his group hike for pleasure, so their goal is always "not too exhausting, not too fast" – they have nothing to prove. The walks always start with coffee and croissants. And if they come across a pub, they just have to go in. Hiking is more than just walking, he says. It's is good for the mind and soul. It's about history and culture, people new and old. For Fritz, hiking keeps him active – physically and mentally.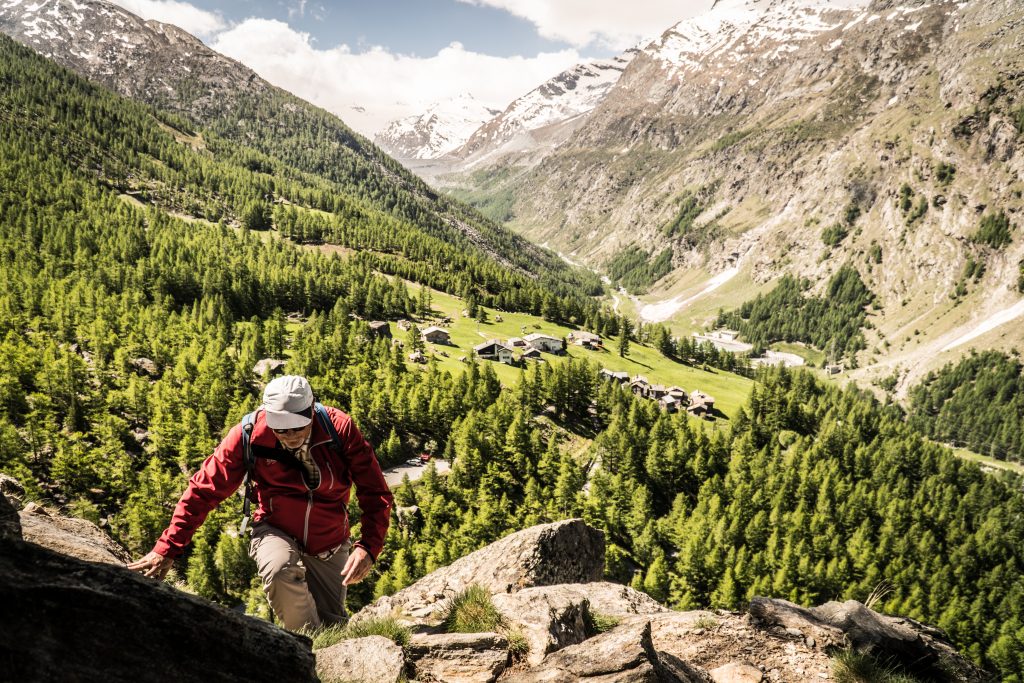 "Hiking is more than just walking."
When he isn't hiking, he's guiding visitors – visitors to the Bern energy centre to be precise. "I love it," he beams. "One-third of Bern's energy supply is produced from refuse, local wood, and natural gas," he tells me. He's been a professional guide since 2002, when he guided visitors to the Swiss National Exhibition for more than half a year. Sometimes there were several tours a day. Fritz found it a rewarding experience. "There were loads of young people, students, and then us old folks. It was a great mix, and they were so easygoing. We learned so much from each other," he says happily.
Generally speaking, he doesn't like to stick to what he already knows. He wants to keep active, always progressing in hiking and in other aspects of life. Rather than relying on mainstream media, for instance, he plays around on Youtube and Kenfm. He also listens to Russian radio. Only those who can consider alternative points of view, even on supposedly already answered questions, are able to form their own opinion, he believes. That's why he reads so voraciously. He's also been known to pick up jazz musicians from the airport for the international jazz festival in Bern. It gives him the chance to speak English again, with the easygoing American musicians.
"I just enjoy every moment,
you only get one life!"
He wants to continue hiking until he no longer takes pleasure in it. But he never makes any long term plans – saying they never work out anyway. "I just enjoy every moment, you only get one life," he says. "Memento mori!" Fritz continues. When you've truly understood that, then you can start to enjoy life more. You have got to live in the present. There is no place in his philosophy for possessions. He has no car, no house, no apartment of his own. He prefers to keep active, always gathering stories and experiences, living and loving every day as it comes. And so he does.
Photos: Puzzle Media