Allgemein @en
Our family getaway in Saas-Fee from 16 to 19 July 2015
We arrive at the entrance to this charming little car-free village and are greeted by the sight of typical Valais granaries. The tourist office is situated beneath the huge car park, where small trailers are on hand to help transport luggage and the hotels' own electric taxis are waiting to take you from A to B.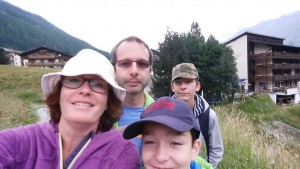 Fabienne from the tourist office greets us at the three-star Hotel Bristol and offers us a welcome drink in the hotel garden, which features a hammock, summer lounge and trampoline. She tells us all about the various activities on offer in the region.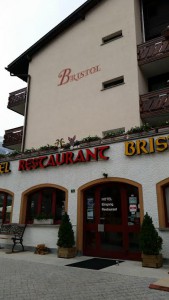 We start with the rope park, located a stone's throw away from the hotel. Stefi briefs us on the course, which ranges from easy to challenging and ends with two zip lines that offer breathtaking views of the gorges.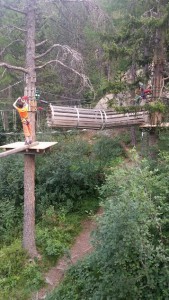 The following day we marvel at the incredible panoramic views as we take the Felskinnbahn cableway and the Metro Alpin up to the Allalin. We dine at the revolving restaurant on Mittelallalin and the children frolic around on snow tubes and small snowmobiles. We encounter hikers, experienced climbers and skiers, and pay an amazing visit to the ice grotto. We discover the Saas-Fee Agricultural Museum and stroll around the village, which has everything a visitor could need!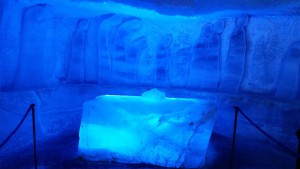 On the third day we set off to Saas-Grund and then continue on to the Kreuzboden by cableway. We find a restaurant, a children's play area, a petting zoo, the Wellness and Pleasure Trail, the Alpine Flower Trail, the Marmot Trail, a charming mountain lake, some benches for a quick nap, and enjoy spectacular views of the Allalinhorn and the Saas-Fee glaciers.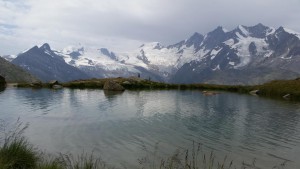 Then we hop on some scooters for the descent and admire the stunning surroundings.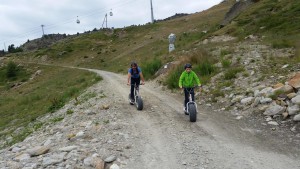 We take a walk past the Aqua Allalin wellness pool and venture onto the bridge with its dizzying views of the Vispa river and the via ferrata.
On the fourth day we take a trip from Saas-Fee to the Mattmark reservoir in the Saas-Almagell valley.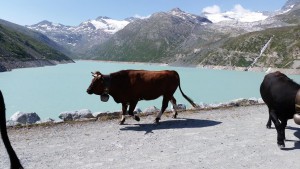 We spend three very pleasant nights at Hotel Bristol, lulled to sleep by the sound of the Vispa. The hotel enjoys a great location in the village – close to the shops, cableway stations, recreational facilities, etc. Our two rooms have large balconies that face the mountains, glaciers and beautiful Alpine pastures. The evening meals are tasty, refined and varied.
A big thank you to Hotel Bristol for a wonderful stay, and to the tourist office for the fabulous range of activities. We are leaving Saas-Fee with some great memories and a bottle of wine given to us as a gift to mark the hotel's 50th anniversary.