People
"The meaning of life is love"
Bibian Mentel is dead. Her legacy lives on.
On 29 March 2021, the snowboarder died after 22 years of fighting cancer. She inspired countless people with her optimism. She gave many people with disabilities new perspectives and courage. A great personality has passed away at the age of 49.
Rarely have I shed so many tears while writing an article as I did with this one. Bibian Mentel moves beyond death. Me too. The talented snowboarder. The successful disabled athlete. The motivational artist. The wife and mother who never lost her positive attitude to life despite all the strokes of fate.
A star of hearts
"The world has become poorer" wrote one reader to the news on 29 March 2021 that Bibian Mentel had died at 49. Thousands agreed with him. Because of Corona, only a few people were allowed to attend the funeral. Hundreds, however, did not miss the opportunity to say goodbye to Bibian. They lined the street. They laid flowers on the car with her coffin and clapped. Holland had probably never seen such a funeral.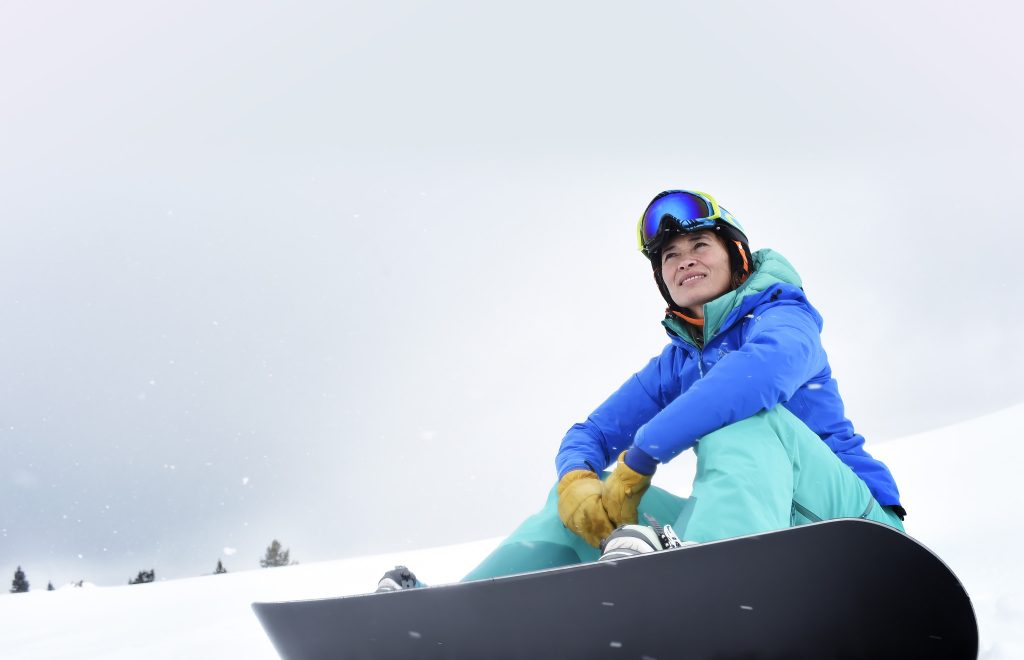 Never give up
In 1999, at the peak of her career as a snowboarder, she received the shocking diagnosis: bone cancer. Instead of competing in the 2002 Winter Olympics, for which she had qualified, there was a health setback four months after the necessary leg amputation, however, she was back on the snowboard. Although she could not even walk with poles. The following January, she won the Dutch Snowboard Cross Championships. She won the main class, not the disabled class. This was her seventh championship title. Bibian Mentel never gave up. After all the operations and radiation treatments: She fought her way back.
The story of 2018 seems unbelievable. In the run-up to the Winter Paralympics in PyeongChang, Mentel could no longer expect to participate due to medical complications. Sponsors pulled out as a result. The venture seemed hopeless. But Bibian fought her way into the competition with the help of crowdfunding and won two gold medals!
The snowboarder Bibian Mentel
Bibian Mentel won gold three times at the Paralympics and was world champion five times. The fact that snowboarding became Paralympic at all is thanks to her persistent, years-long fight for it. After 10 years, the time had come. There were snowboard competitions at the Paralympics in Sotchi 2014, and Bibian Mentel won gold!
The sport meant a lot to her. Also for her fight against cancer. She wrote: "After the amputation, sport was very important to me. Especially because I can put everything into it. My sadness, my happiness, my joy, but also my anger. I lose all my frustration in sport!"
Bibian Mentel was therefore convinced that sport is very important for children with disabilities. This was also the reason why she founded the Mentelity Foundation. Children and young adults with a disability should be helped. Not the disability, but their possibilities should be the focus and determine their lives.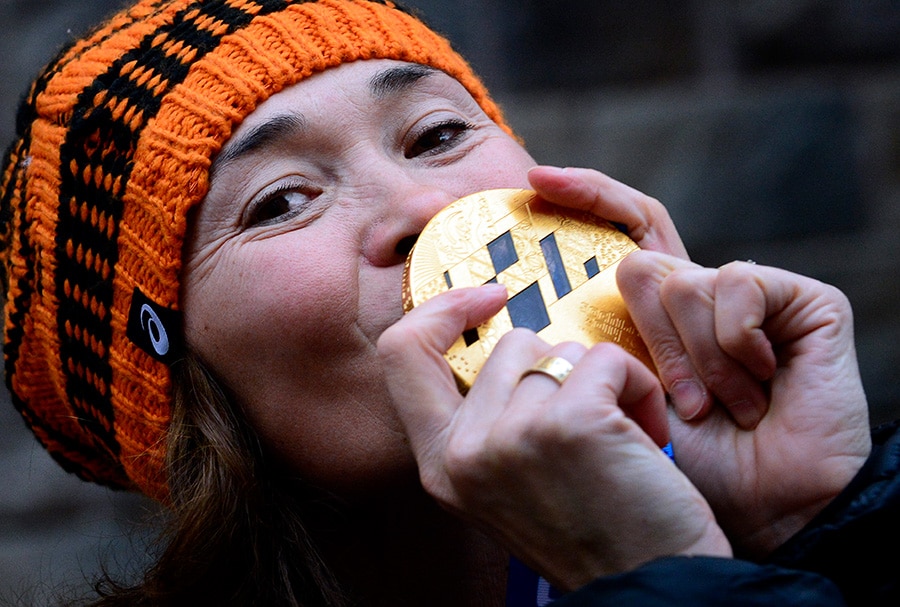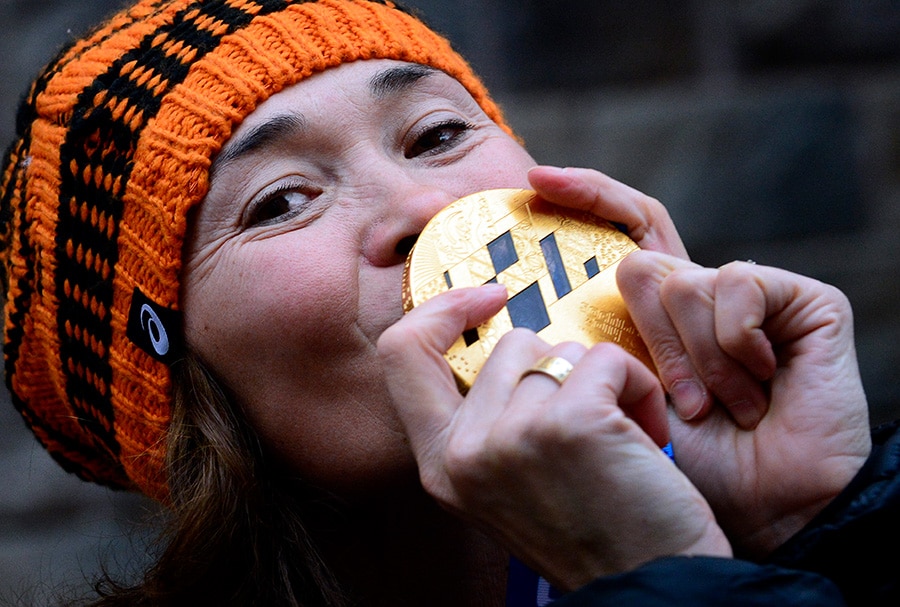 Commitment to others
The fact that the exceptional athlete did not simply revolve around herself but focused on the well-being of others is astonishing. She lived her life's motto, to love, in a concrete way.
In her books, in interviews, in countless lectures: Bibian tried to encourage people. To pursue goals, not to be determined by negativity. She motivated countless people to talk openly about their illness, but not to let it define them. This is also how her participation in the Dutch version of "Let's Dance" can be understood, where she advanced to the finals.
Edwin, her husband, said of her, "You are the queen in dye black pages." The reactions of countless people confirm that Bibian, with her infectious nature, has brought colour into the dull lives of many a disadvantaged person.
"The meaning of life is love"
In early March, Bibian Mentel spoke again via video link on her friend Humberto Tan's talk show about what was important to her. "The meaning of life is love." She knew she had little time left. An inoperable brain tumour forced her to say goodbye. With her trademark smile, she said, "There's so much love around me – I'm not worried." She went on to urge the audience, "Collect memories, not money or objects. Enjoy little things that matter."
Bibian reported that she consciously said goodbye to her loved ones, especially husband Edwin and son Julian, whose 18th birthday she lived to see. "I can't believe I'll live to see my son's 18th birthday." This gratitude, even for inconspicuous things, never fails to impress me.
A great person is no more. Bibian Mentel died far too soon. But her legacy remains. I would like to be inspired by her. I am also grateful for the little things. Not to let negative things determine my life. Fight for goals. And give love.
Mentelity Games in the Saas Valley
From 5-8 April 2022, the Mentelity Games will be held in the Kreuzboden/Hohsaas ski area in honour of Bibian Mentel. An unforgettable event in honour of a great person. Young people with disabilities will experience snow, sport and competition in the spirit of the founder and spend unforgettable days in the Saas Valley.