Not only children's hearts beat faster in our family hotels.
Kidszones, playgrounds/rooms, relaxation for parents and more awaits you.
more information
Individual and cosy - perfect as a home away from home. In these hotels and apartments the focus is on the kids, and the parents are in paradise!
more information
The Saas Valley has many family-friendly restaurants WITH play areas, playrooms, boardgames, crayons and playgrounds.
more information
The Saas Vallay has many attractive packages for the whole family. Wether in summer or in winter, hiking or winter sport.
more information
Let your kids enjoy an unforgettable day. The Saas Valley's childcare centres ensure that your kids are safe hands and that they have lots of fun!
more information
In the Saas Valley, our younger guests can have much fun ! The ski schools of the Free Republic of Holidays Saas-Fee offer suitable ski lessons for your kids.
more information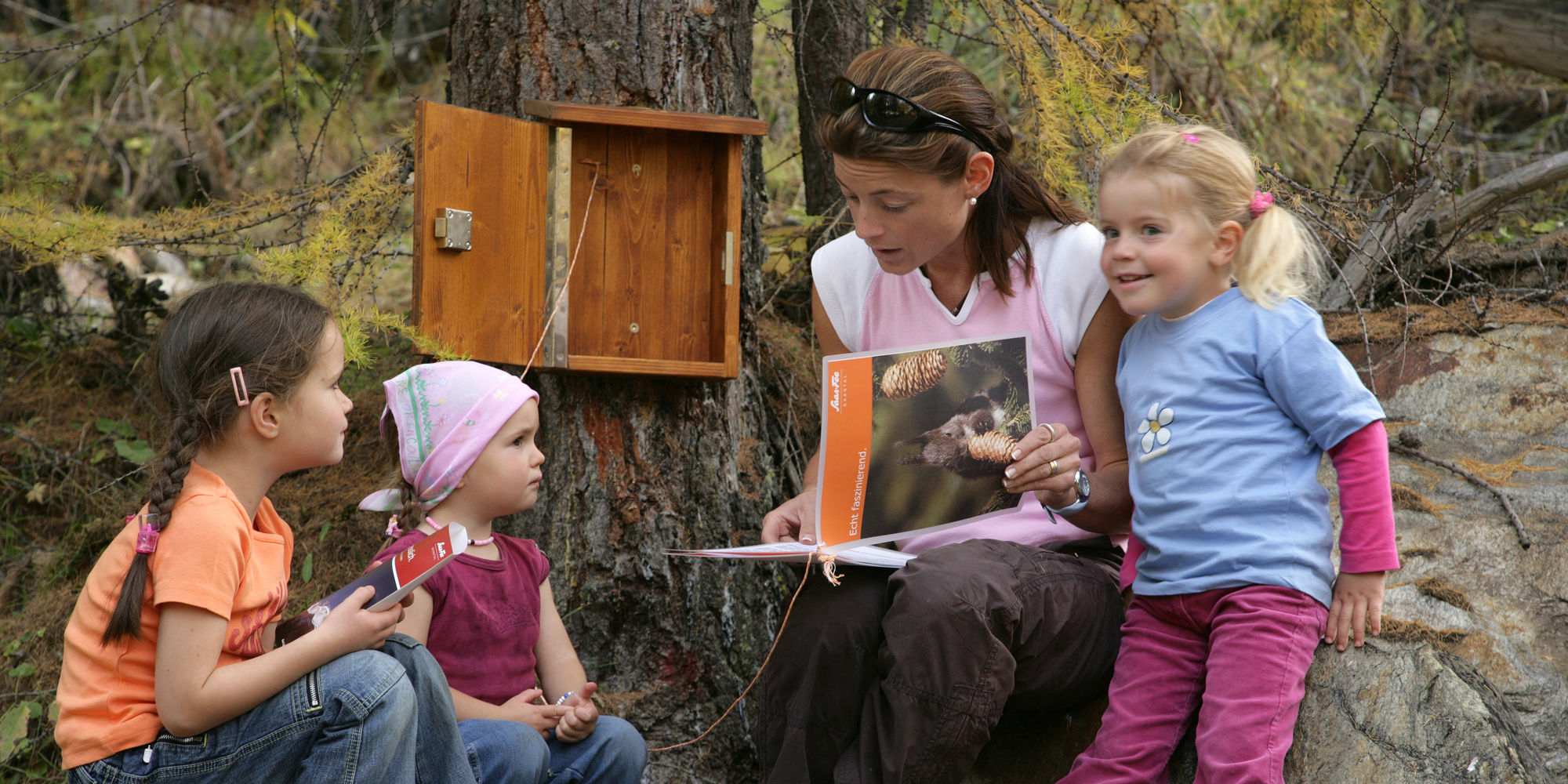 With our busy lives and hectic schedules there often isn't much time left for excursions and activities that the whole family will enjoy. The unique mountain landscape of the Saas Valley is just waiting to be explored by kids and their parents. And there's no chance to get bored here! There's an adventure forest, suspension bridges, petting zoos, via ferratas, outdoor fireplaces, an Animal Treasure Hunt, fairytail hiking trails and much more in store for an unforgettable family holiday.
more information
It's all happening in the Free Republic of Holidays, Saas-Fee! Whether it's a summer concert, cheese making, open-air cinema or a Christmas market, you certainly won't be bored in the Free Republic of Holidays, Saas-Fee. Your children won't be either as they get stuck into handicrafts, climbing, baking or T-shirt painting with us.
more information
With the right safety gear (included in the entry price), there's a whole forest of climbing fun to be had in the Adventure Forest of Saas-Fee. Even our smaller visitors can have a go on the discovery obstacle course, swinging from tree to tree. This ever-popular large obstacle course has been extended and now guarantees two hours of thrills and spills. The highlight: Europe's longest Tyrolean zip-line across the Fee gorge – 280m there, 210m back. Just don't lose your cool!
more information